Hunting for Stories, Maximizing Reach and Igniting Growth
We have you Covered.
You've probably reached this page as a result of being frustrated with your current agency or because you're looking to grow your business (or a combination of the two). Regardless of what brought you here, welcome! Since 2008, Mainland has worked with dozens of service brands in pretty much every industry with a laser focus on:

Strategizing the quickest path to growth

Digging in and finding human interest stories

Maximizing the reach of those stories through Public Relations, Social Media and Digital Marketing.
Our team has many years of experience positioning service brands – ranging from mosquito control and moving, junk and storage to mobile fitness and home staging. Our formula for winning is the same as with any brand, but we understand the unique challenges that service brands have that other industries don't.

How We Help Service Brands Strategize Growth
Depending on your niche, you likely have to be very strategic about how you identify potential customers. If you're a pool service company, you don't want to spend money on ads in college newspapers, just like you wouldn't probably rely on Instagram ads to reach senior citizens about in-home care options. Plus, depending on your business model, you may offer a product or service that most people don't need on a regular basis, like window replacement or waterproofing. In those cases, how can you tap into your system of happy customers and turn them into referral-drivers for your business? Brands that don't have a brick-and-mortar location to help with brand awareness have an even higher hill to climb.
You might think that marketing sounds complicated. There's some truth in that belief, but we've got some good news for you. We can help! Whether you're launching a new service line, a new location or just want to get more potential customers into your sales funnel, we've got you covered.
Our overarching strategy as an agency starts with to tell the stories of the people behind your brand — whether that's your customers, your team members or your founders — because brands don't sell brands, people do. The first step is building the right strategy for winning. Maybe you have a strategy, maybe you don't. In either case, we will challenge that strategy to find the best path to winning. We can be as deep of a strategic partner as you need – whether it's handling end-to-end strategy, repositioning the brand or focusing on one aspect of the marketing mix – but we do our best when we are able to guide, or at least weigh in, on business strategy.
When we kick off working with a service brand, we ideally like to start with an assessment. It starts with an in-depth meeting where we dig into every nook and cranny of your brand to understand the past and brainstorm on how to build the future. After this meeting, our team gets to work on building a playbook – starting with the positioning of the brand (the "why you" / "why now") to developing a content and PR plan to creating a budget to evaluating the sales process. You will receive a 50+ page playbook that your team can use, or we can execute.

How We Help Service Brands With Content And Digital Marketing
How do we use people to tell a story about how your services fill a gap in the marketplace? How have your brand ambassadors (whether it's an owner, technician, service provider or customer) seen success with your services? If you're launching a new product or service, what was the thought process behind it? We'll dig deep into your brand to pull out your differentiators to create stories and package them for your target audience.
With our 1851 and Estatenvy publications, we have created a platform that provides service brands with a digital newsroom that houses all of a brand's news, whether it's relevant for a potential franchisee or consumer audience. It's not just a place to post content, though; rather it serves as a tool to educate your prospective clients, customers or franchisees about every aspect of the brand – through the perspective of the people behind the brand.
With Content
Although you engage us to create content for you, you can still create content on your own. Our user-friendly interface walks you through each step of the process to publish a story on your brand page.

With Amplification
On the backend of 1851, we are dialed into the APIs of Facebook, LinkedIn and Google – providing you with a single login/management system that gives you a real time glimpse into your digital performance.

With Technology
New enhancements are always in the works, providing you with the industry's most robust sales and marketing solution. From cross-domain tracking to data and insights, 1851 has defined itself as an influencer and as a progressive technology solution.

With Data & Analytics
What stories are resonating best with the audience? Are people engaging with the content and going to your Website? Are prospects using the newsroom for due diligence. Part of the 1851 magic is the blended approach of people and technology.
As with any marketing strategy, our publications are just one piece of the puzzle, but serves as the foundation for storytelling for your brand. We amplify the content on 1851 and Estatenvy through digital marketing, public relations, website, social media and more to make sure all the pieces are working together for the biggest bang for your buck. We'll take a close look at your goals and what channels work best to reach them. Once we've developed the right campaign, we'll run it, optimize it and analyze it. We'll dig into the data (of the campaigns and the impact to your business) to measure success, develop insights and make recommendations for our next campaign.
The beauty of working with Mainland is that we are always working closely with our brands to make sure that what we are doing for them is working – and adjusting accordingly. We can scale up or down on our content production and campaigning based on what is working and what isn't.
How We Help Service Brands With Creative, Social Media & Content Marketing
There is a huge gap between Social Media and Content Marketing. Agencies and brands alike understand how to create media and content, yet few can leverage the other two terms in this critical communications tools – Social and Marketing.
When Social Marketing is applied to content, the story takes life. How?
Through Conversation:
When a story is great, people communicate about it. This is where our "brands don't sell brands, people do" mantra comes from. People love human interest stories. Journalists are people. Prospects are people. Buyers are people. We must encourage conversation around the stories we tell.
Through Digital Advertising:
We create focused headlines targeted to focused audiences. When a story runs, it is only as good as the audience who reads it. Think about how many times you miss the news on TV. The same is true for stories. But when that story is meant to find you – it finds you. We can accelerate it getting to the right interested party through marketing.
Traditional Marketing:
Think newsletters, sharing on social, business development leverage points, automation, drip campaigns and within your four walls. All of these are areas we can deliver your story.
Our approach is both complex and simple. It is complex because it has been created after years of studying brands, consumer behavior and marketing. It is simple because we focus on the fundamentals:
Telling the right story
Getting it front of the right audience
Surfacing stories in the channels where our targets live
Digging into the data to develop insights for the next campaign
Leveraging technology solutions to work on our behalf
We do not take a "set it and forget it" mentality to social media and content marketing – our campaigns are always evolving. We are regularly analyzing what we are doing to make sure it is resonating with the target audience. The beauty of working with an agency like Mainland is that we have the benefit of working with dozens of brands, studying their campaigns and seeing what is working (and what isn't). We never have blinders on – and we always keep the intended target (a person) in mind when crafting messages and campaigns.
We work with Property Damage Appraisers (PDA), a brand that provides fast, quality damage estimates on property, automobiles and specialty/heavy equipment. We create impactful images that highlight how unexpected challenges can create incredibly difficult situations and how PDA is well-positioned to get people back to life and back to work. We tap into seasonality, weather patterns, and company innovation to develop compelling social content and build digital campaigns that allow us to reach their highly focused target audiences: claimants and insurance companies.
Some franchise brands we have helped with social media:
How We Help Service Brands With
Website Development
We bring together years of experience studying the best user experience and most important content needed to create an impactful website that drives results. Regardless of the target audience or the intended behavior, we have worked with many brands to create compelling websites that are optimized for conversions. Some key areas we highlight on service brands' websites:
PR, Digital Marketing, Analytics & Reporting
How We Help Service Brands
With Franchise Development Marketing
A lot of agencies consider "doing PR" to be drafting a few press releases, blasting them out to a database and crossing their fingers for results. We take the opposite approach. As mentioned above, we dig into a brand and uncover every possible angle that could be considered newsworthy. We don't just ask our clients what they're doing, we proactively create stories with a focus on the humans behind the brand. We create strategic quarterly plans of the stories we want to tell to the media – but we don't stop there. We tap into the news to position our clients as experts on timely subjects, develop trends, leverage data and position our clients as thought leaders in their respective spaces.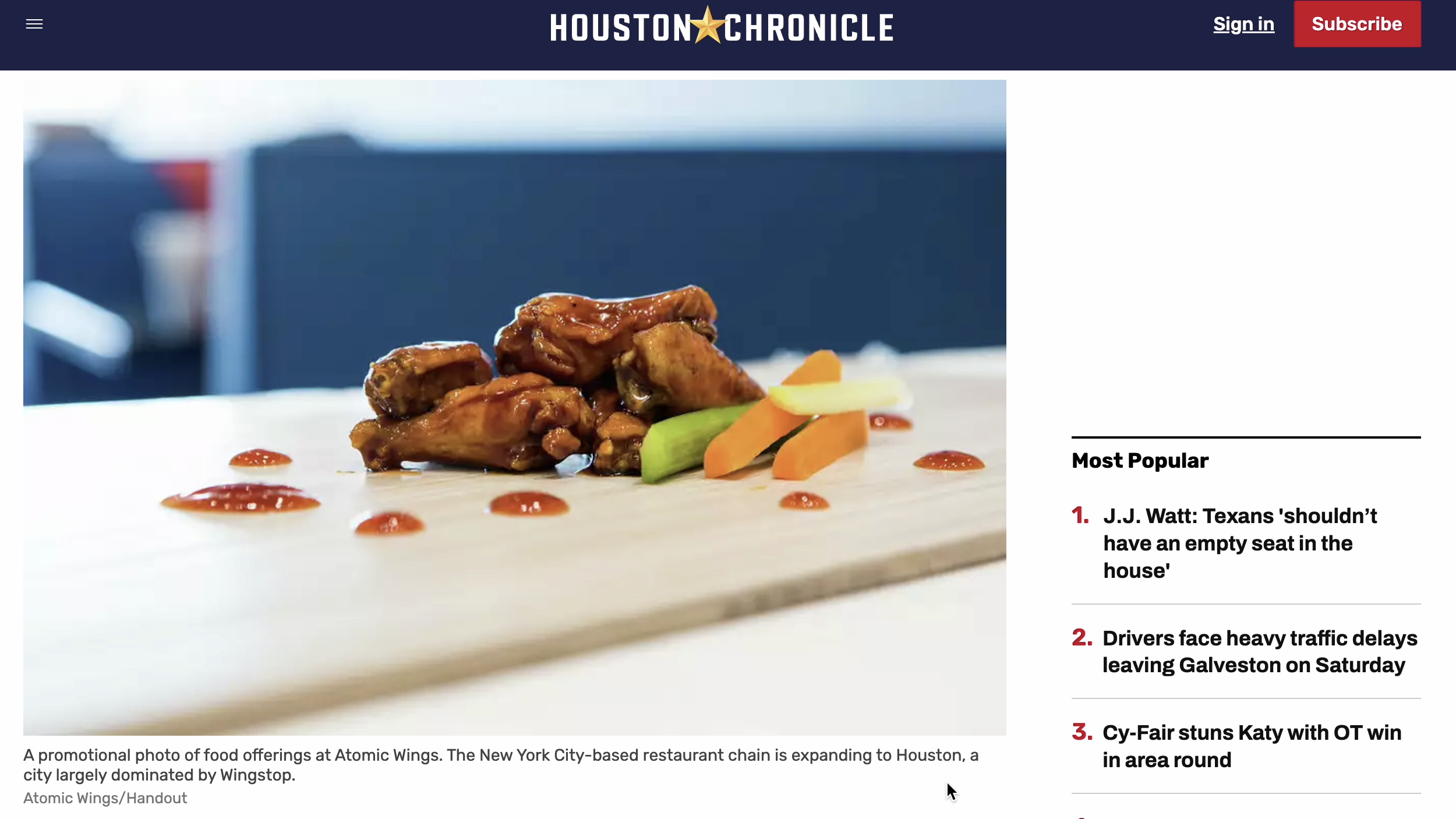 ATOMIC WINGS HOUSTON CHRONICLE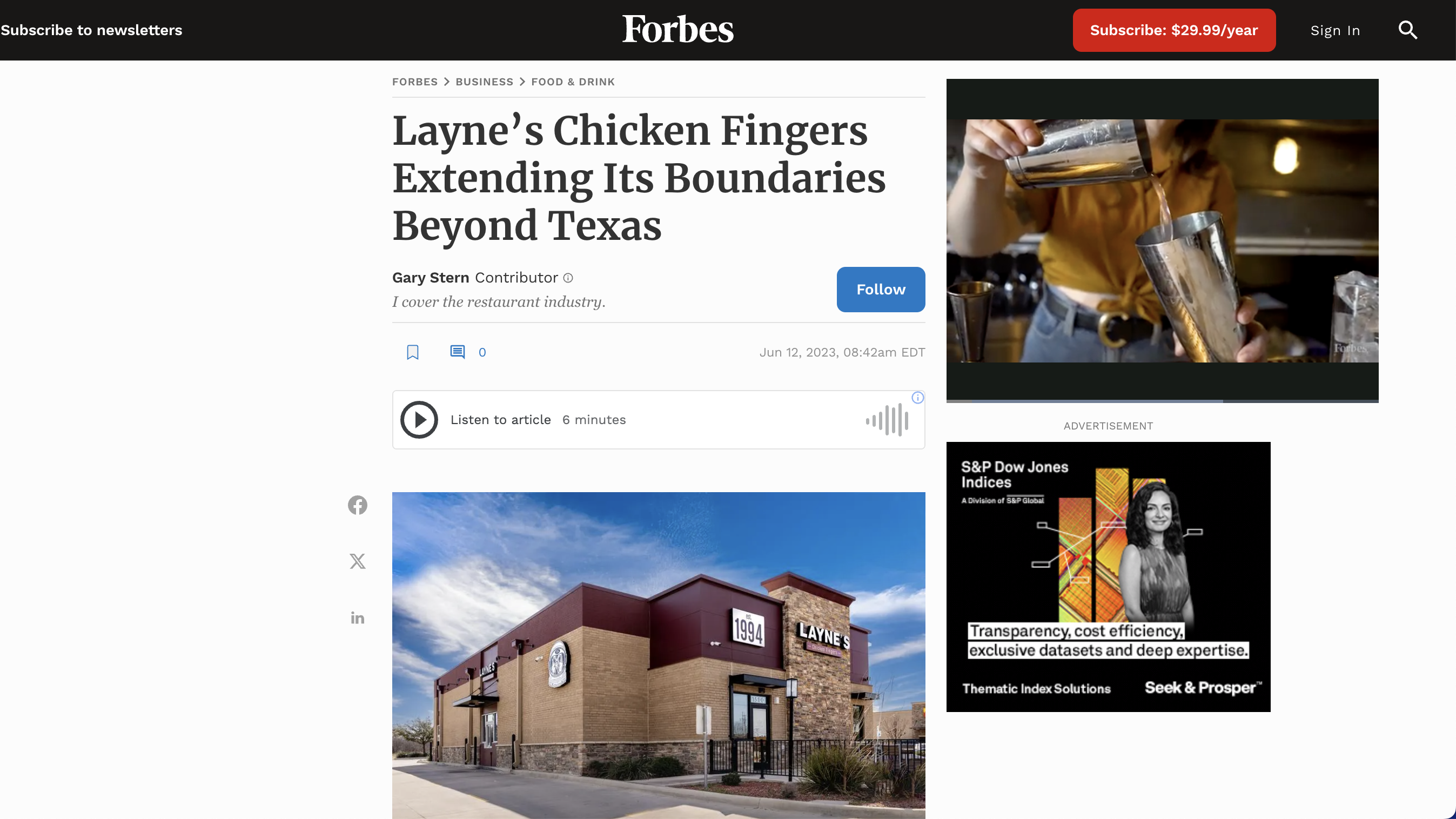 LAYNE'S CHICKEN FINGERS FORBES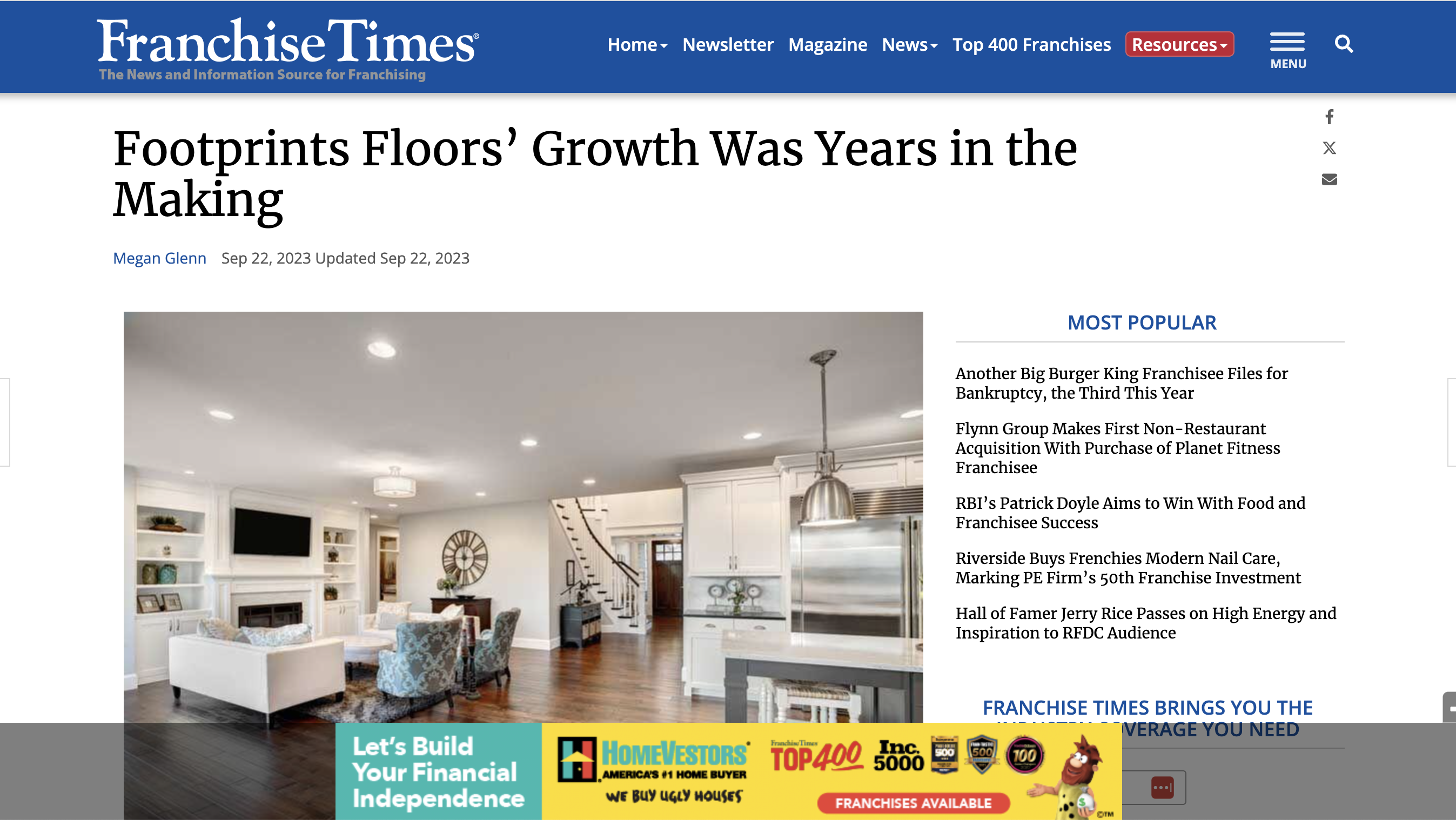 FOOTPRINTS FLOORS FRANCHISE TIMES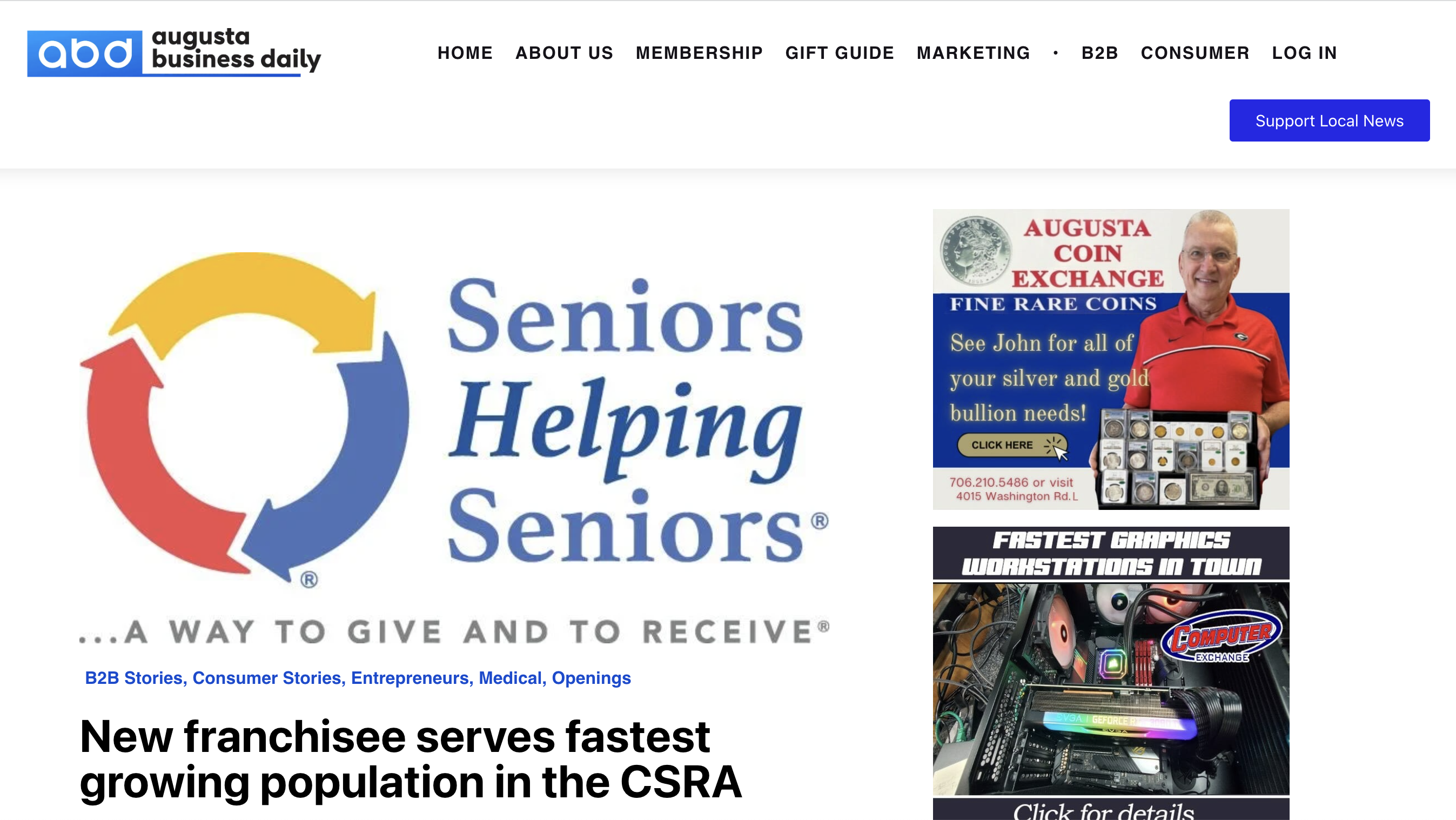 SENIORS HELPING SENIORS AUGUSTA BUSINESS DAILY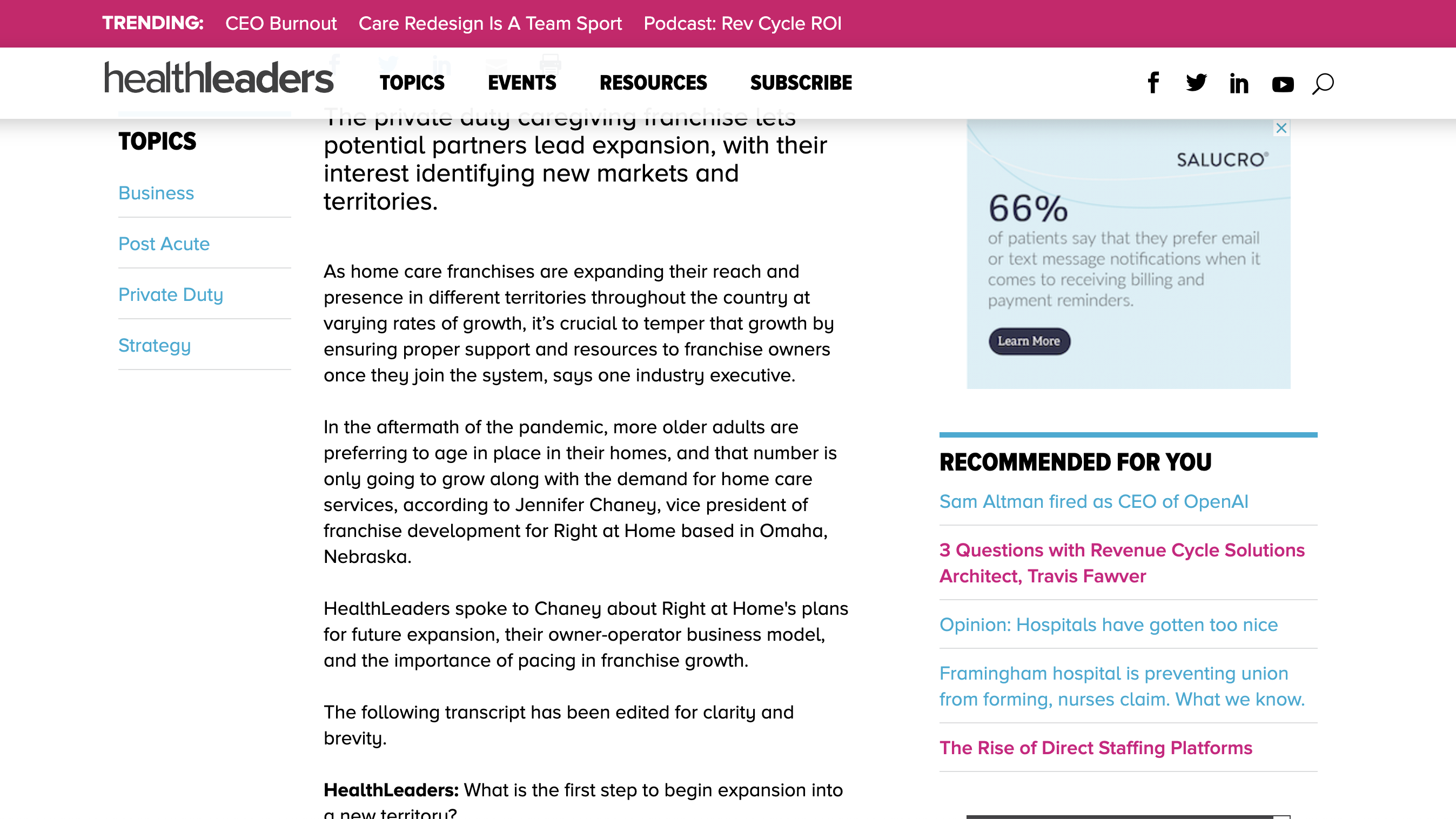 RIGHT AT HOME HEALTHLENDERS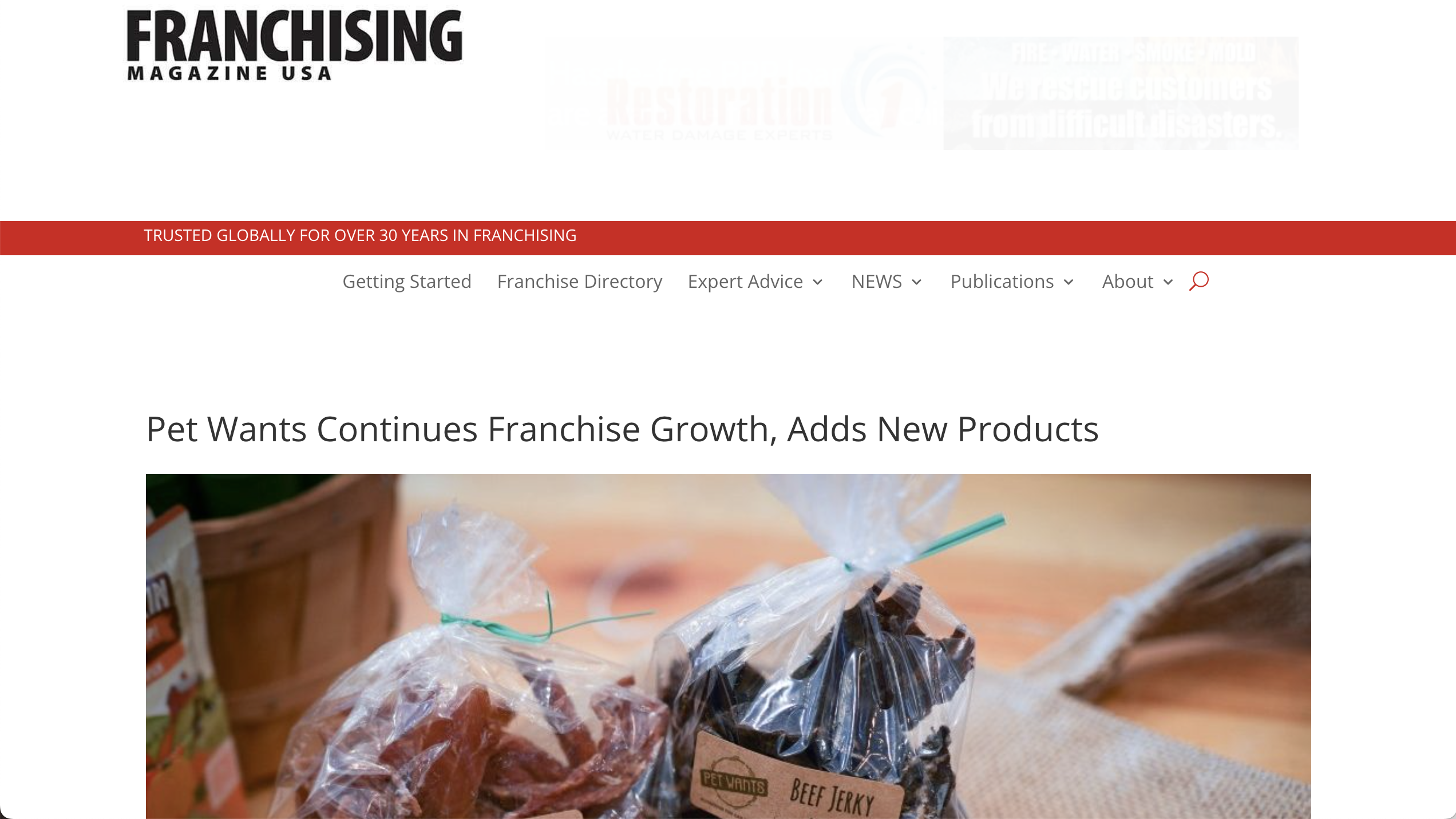 PET WANTS FRANCHISING USA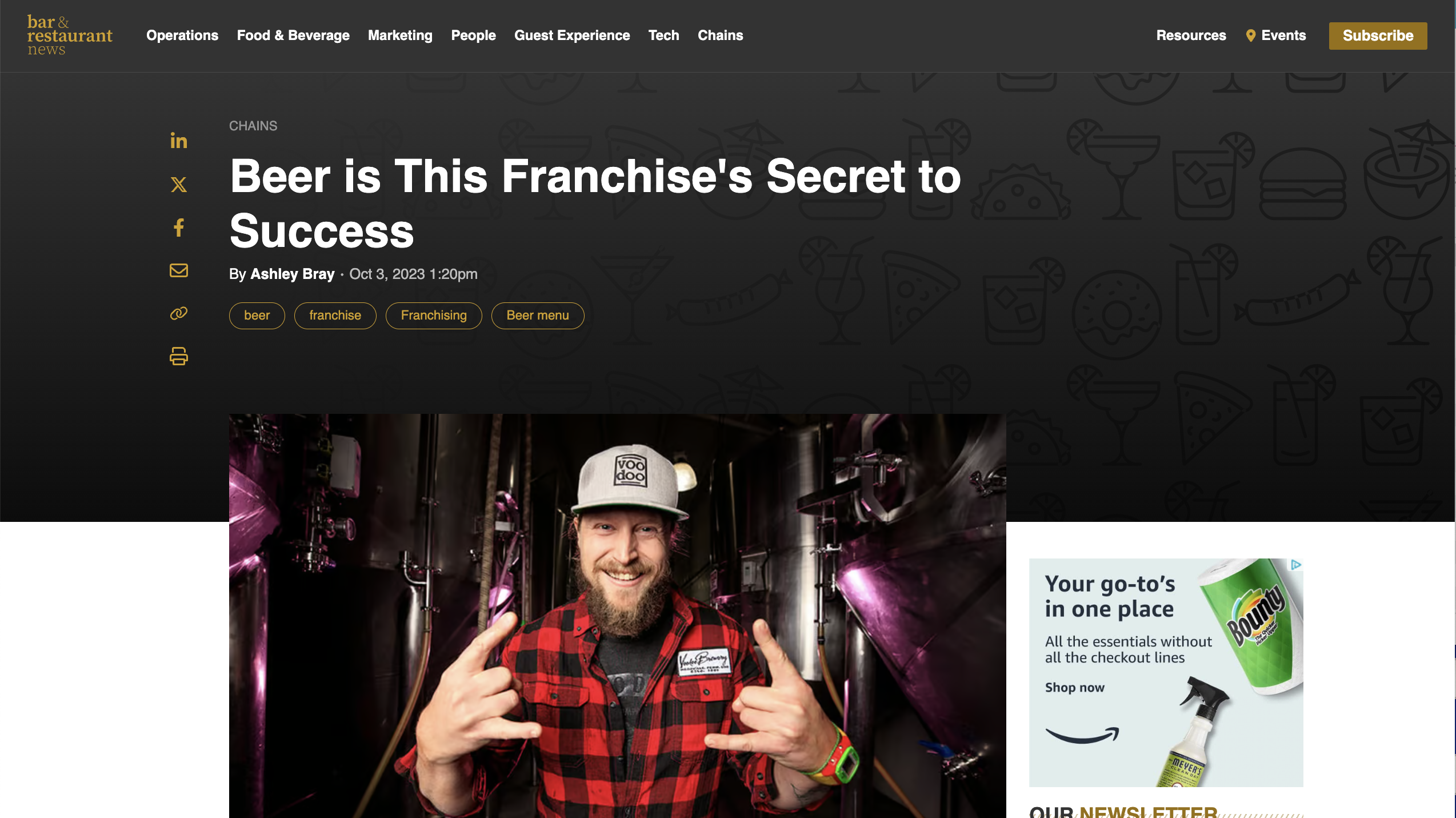 VooDoo Bar & Restaurant News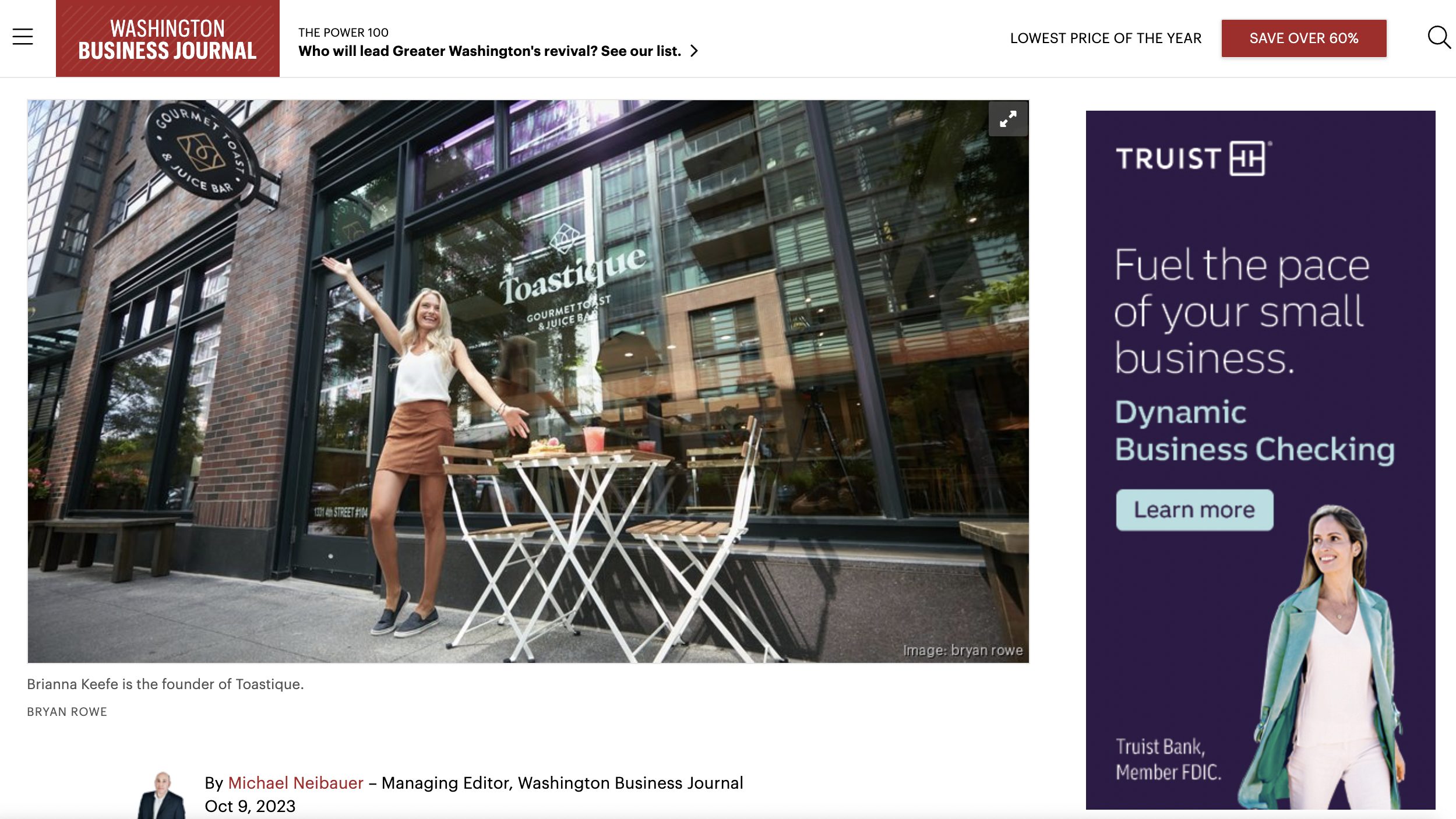 Toastique Washington Business Journal