Franchise Sales, Franchise Growth, Consumer Marketing
We have you Covered.
Since 2008, Mainland has worked with franchise brands to:

Strategize franchise
growth

Position stories for both consumer and franchise

Amplify reach through: Public Relations, Digital Marketing & our publications
We have helped hundreds of franchise brands win – from startup franchisors and emerging franchisors to
established franchisors

How We Help Franchise Brands
Strategize Growth
At the beginning of most franchise relationships, we kick off with a franchise assessment. This in-depth process helps our teams position the "why you"/ "why now"; figure out what assets we have to leverage (franchisees who validate); maximize your franchise sales budget; and measure what is working in your sales process. After the assessment, we can then go to work helping your franchise brand win.
How We Help Franchise Brands With
Consumer Marketing
Once you have signed a franchisee, now, you need to make them successful. Happy franchisees with solid financials are great
validators. Franchisees who validate ultimately help grow the brand.
Brand Assessment:
An in-depth look at your marketing positioning, goals, calendar, social media footprint, grand opening strategy, and budget.
Public Relations:
When opening a new location, launching a new product, supporting an existing franchisee with an event, or securing national media that draws attention to the brand.
For Checkers & Rallys, not only have we helped them on their franchise growth, but also with consumer
awareness.
How We Help Franchise Brands With 1851
As you know, we are disrupting franchise development communications by creating customized publications with targeted audiences on a proprietary platform. To disrupt, you must go all in. This is why we didn't stop at just creating a two-pronged solution – we created a tool that takes all of your brand ingredients, mixes them together, and gives you the best chance to influence new prospects and existing franchisees to engage.
With Content
Although you engage us to create content for you, you can still create content on your own. Our user-friendly interface walks you through each step of the process to publish a story on your brand page.

With Amplification
On the backend of 1851, we are dialed into the APIs of Facebook, LinkedIn and Google – providing you with a single login/management system that gives you a real time glimpse into your digital performance.

With Technology
New enhancements are always in the works, providing you with the industry's most robust sales and marketing solution. From cross-domain tracking to data and insights, 1851 has defined itself as an influencer and as a progressive technology solution.
With Data & Analytics
What stories are resonating best with the audience? Are people engaging with the content and going to your Website? Are prospects using the newsroom for due diligence. Part of the 1851 magic is the blended approach of people and technology.
Since May 2012, 1851 has thrown development/awareness challenges up on the wall and fought through to identify solutions. You know the scene in Apollo 13 when the engineers have to fit a square peg into a round hole? That's brand/franchise development. 1851 is the start to figuring out how to make those pieces work together.
Everything about 1851 is fluid – meaning, you can use it as much or as little as you want. If you want more content, you can scale up; if you want less content, you can scale down. If you want to enhance your reach, you spend more; if a campaign doesn't work, you slow down the spend. Regardless, your page exists to always enhance your online footprint – giving current stakeholders a place to learn all about the brand; and future prospects to get excited about joining your brand.
How We Help Franchise Brands With Creative
Storytelling is not just limited to the written word. It is also images and design. Thus, we take the creative part of our business seriously, investing heavily in the design process. We use creative to impact content, social media, advertising and marketing. A few examples of our designs: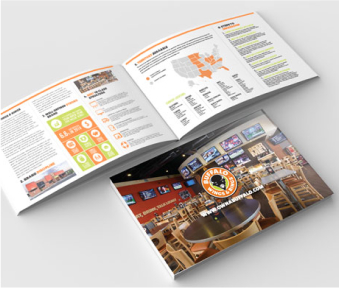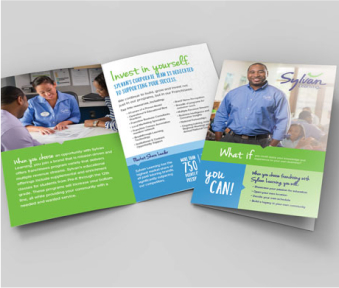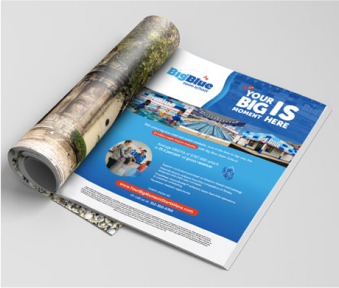 How We Help Franchise Brands With
Social Media & Content Marketing
There is a significant gap between social media and content marketing. Agencies and brands alike understand how to create media and content, yet few can leverage the other two terms in this critical communications tools – social and marketing.
Through Conversation:
When a story is great, people communicate about it. This is where our "brands don't sell brands, people do" mantra comes from. People love human interest stories. Journalists are people. Prospects are people. Buyers are people. We must encourage conversation around the stories we tell.
Through Digital Advertising:
We create focused headlines targeted to focused audiences. When a story runs, it is only as good as the audience who reads it. Think about how many times you miss the news on TV. The same is true for stories. But when that story is meant to find you – it finds you. We can accelerate it getting to the right interested party through marketing.
Traditional Marketing:
Think newsletters, sharing on social, business development leverage points, automation, drip campaigns and within your four walls. All of these are areas we can deliver your story.
Content marketing, as a term, has been simplified as an extension of blogging. The challenge with it being "blogging" is that blogging only speaks to the first part of the term "content marketing." Our position is that the second half of the term is ownable. How?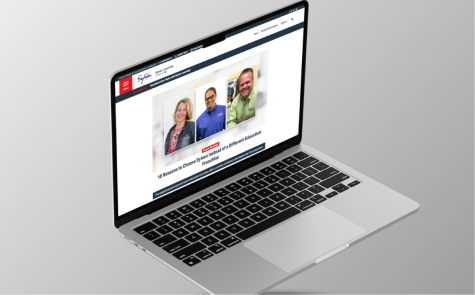 The right audience: We put identifying the audience first, because with this insight, we can then decide and A/B test what stories will resonate with that target persona.
Great stories built under the mantra that "brands don't sell brands, people do."
Unified content distribution
Data-backed activities
Identify the right audience:We put audience first, because with this insight, we can then decide and a/b test what stories would be connect with that target persona.
As a unified collective, we are rewriting the definition of content marketing and social media by applying strategy, process, results and data. In a world full of conversations, we take a brand, the stories and place them in the hands of the right story consumers (earned and owned media, tradition, social, digital).
The audience has heart.
It's about them. Disrupt their attention. Can't motivate without disruption. Be interested in what the end user wants and give it to them. Create, measure, power.
Interconnectivity.
People check their phone 250 times/day on average. People are addicted. They no longer want to be a passenger, they want to drive the experience – how they experience it, what they experience. They are in charge of the cost per click. They will learn about you through their mobile. They will manage their own dialog about you and their narrative to purchasing you. Brands cannot be in monolog. Brands must be where the people are after the people decide you may be important to them.
Some franchise brands we have helped with social media:
We Help Franchise Brands With Website Development
When franchise brands are engaged with Mainland, we buildout Websites as a part of the process. Why? Franchise candidates need a landing page that accomplishes a few things:
A few franchise Websites we have designed:
Answers why this product; leadership/vision; growth markets; cost to open/how much you can make; and validation.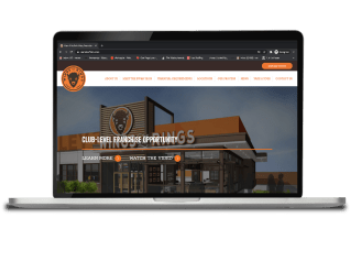 Needs to integrate with your franchise CRM.
Needs to help the candidate understand how to perform due diligence around the Web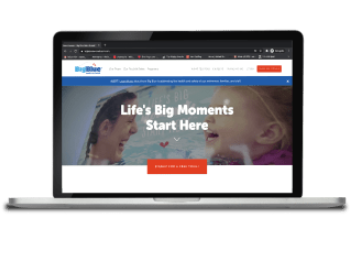 PR, Digital Marketing, Analytics & Reporting
How We Help Franchise Brands With Franchise Development Marketing
Franchise development is challenging and, unfortunately, there are no silver bullets. Creating a robust plan comes from understanding the goals, tactics and previous results.
We typically begin with a franchise development assessment, which gives our team a look under your hood. A look into your sales process helps us ideate around new ideas that will ultimately help drive more awareness and more results. From the audit comes the strategy. This is our process for how we could combat franchise development given the budget you have. No matter the depth of spend, it has to match the goals.
We will want you to view us as an extension of your team. As your communications arm, we can help implement as many approaches as possible to give you the best shot at placing an impression in front of your ideal candidates/prospects.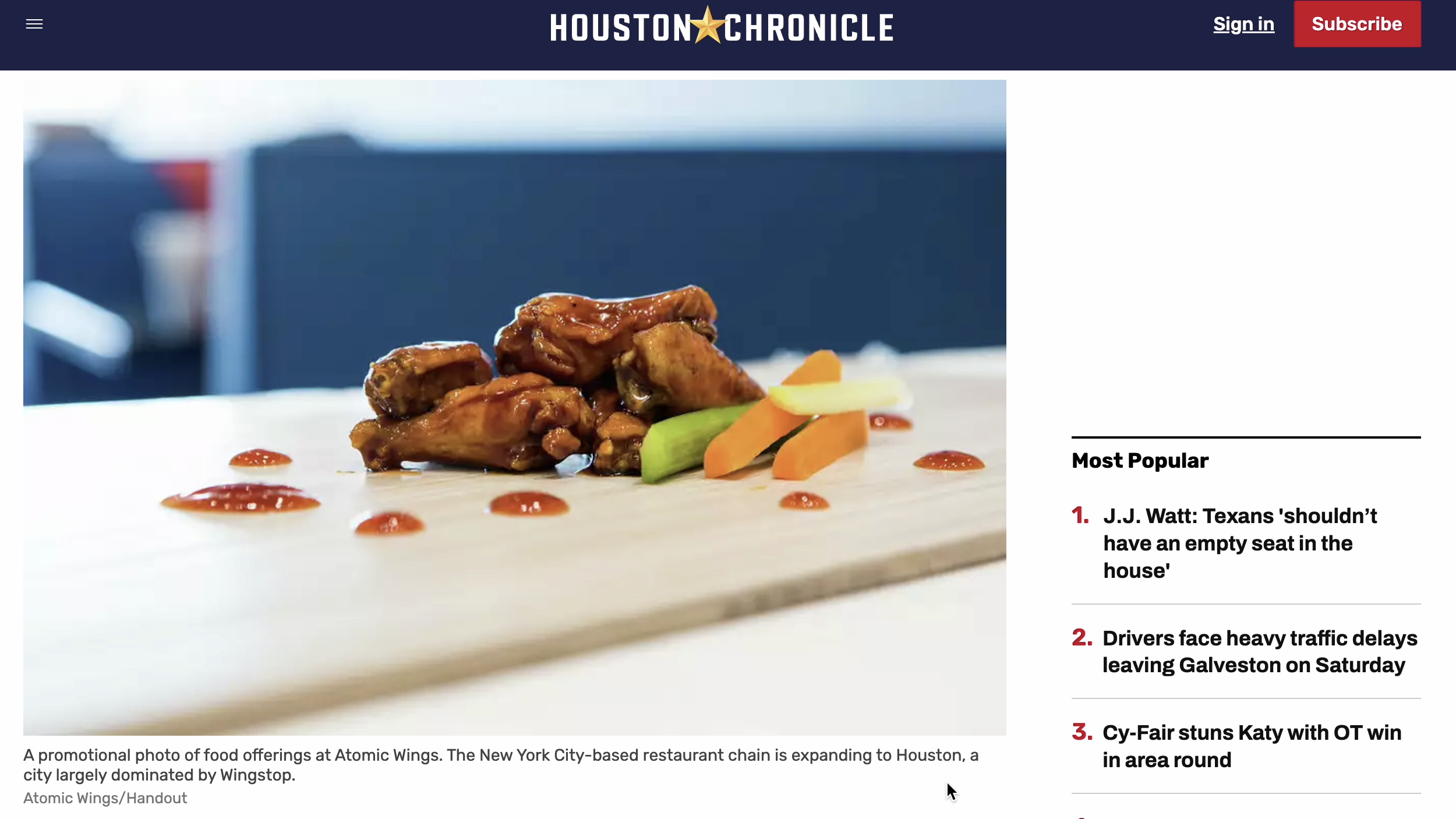 ATOMIC WINGS HOUSTON CHRONICLE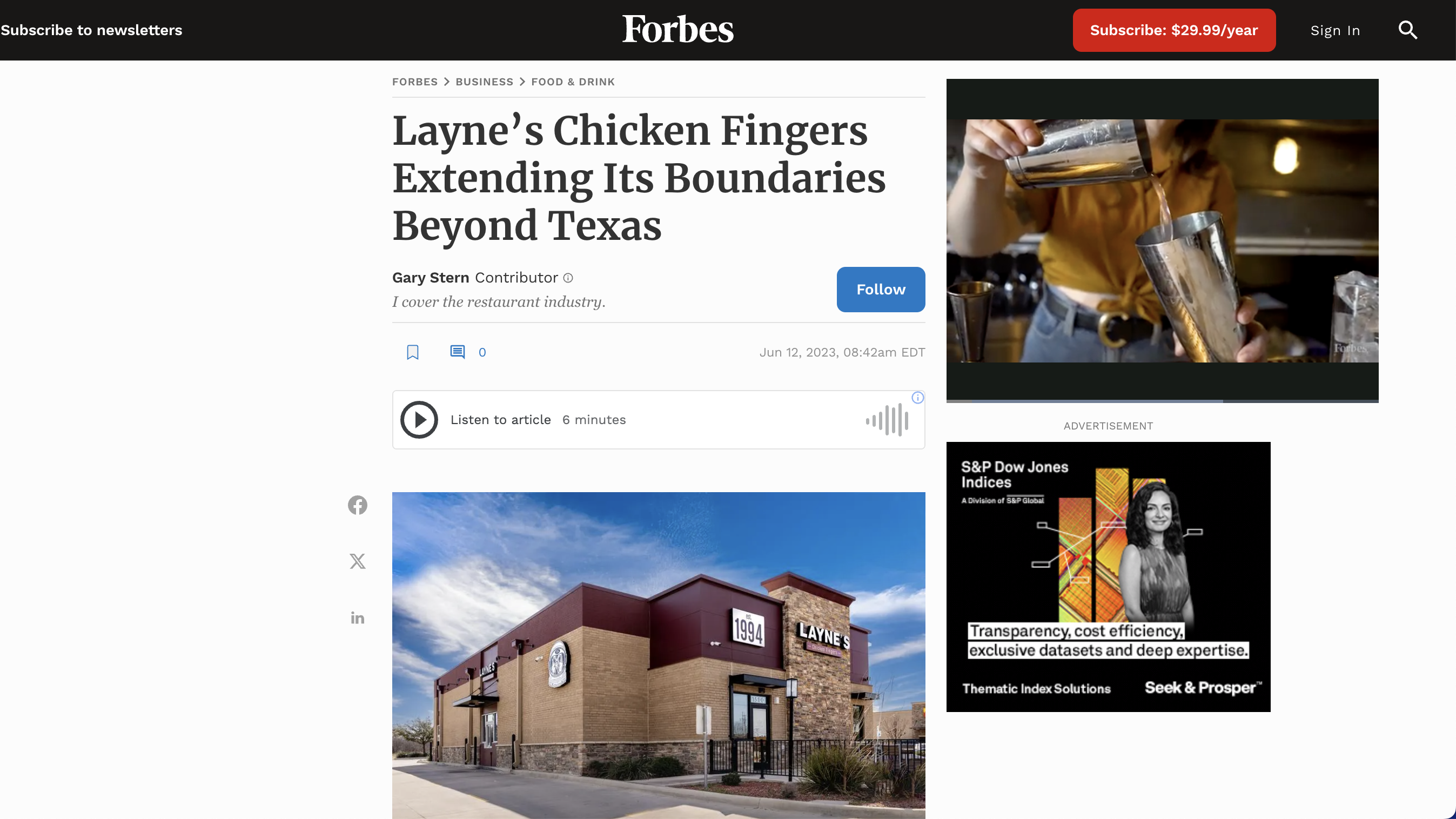 LAYNE'S CHICKEN FINGERS FORBES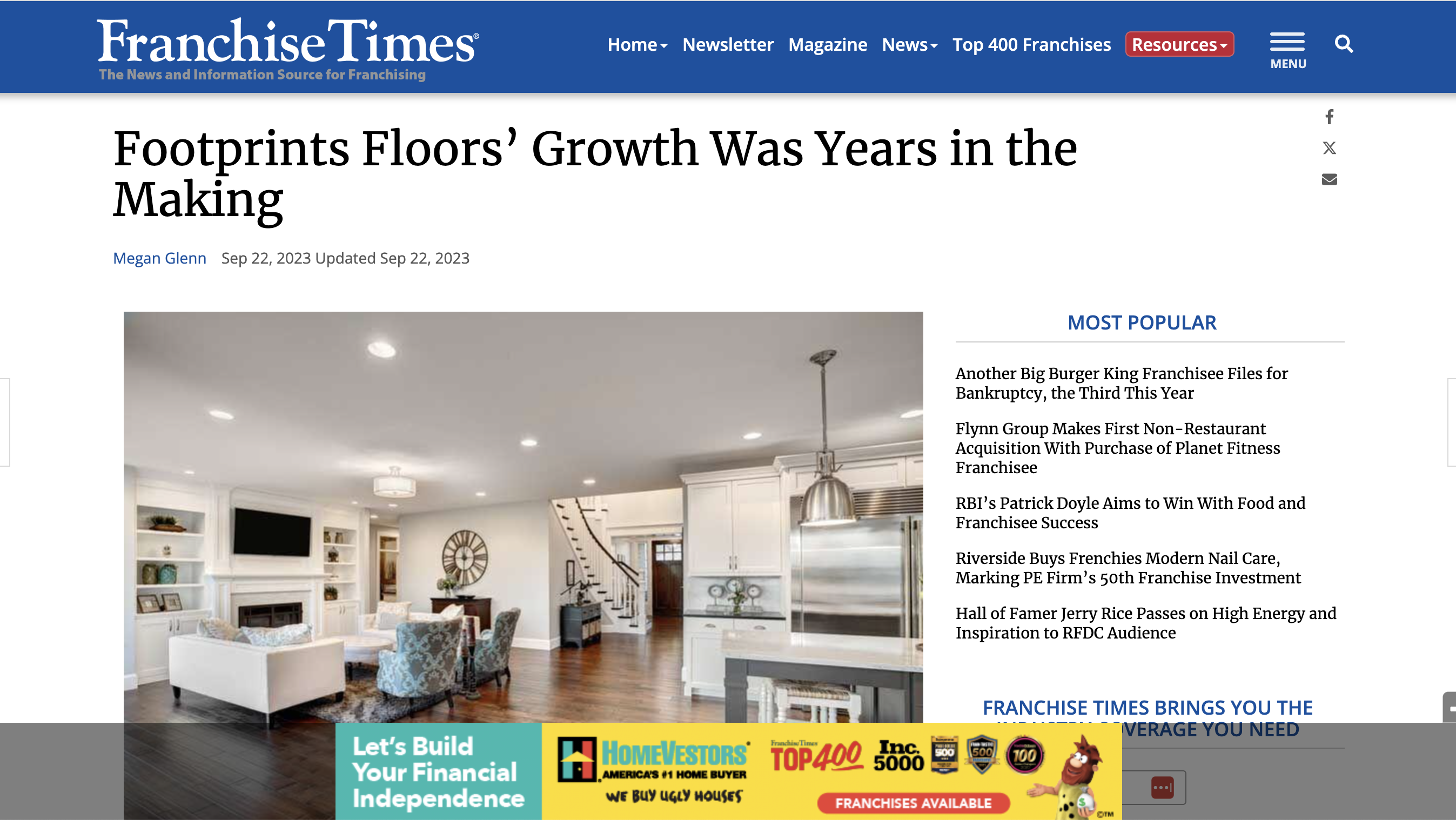 FOOTPRINTS FLOORS FRANCHISE TIMES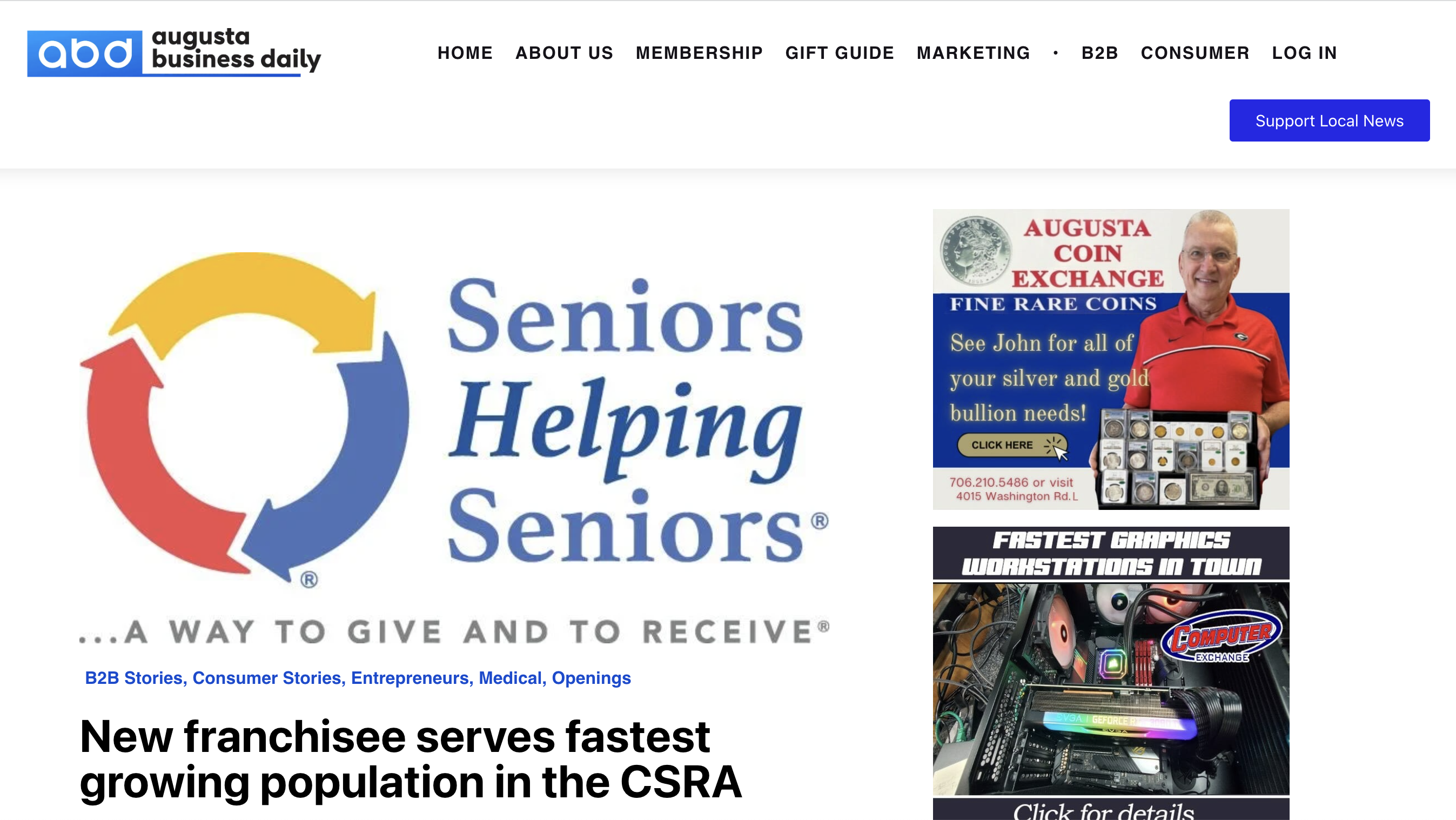 SENIORS HELPING SENIORS AUGUSTA BUSINESS DAILY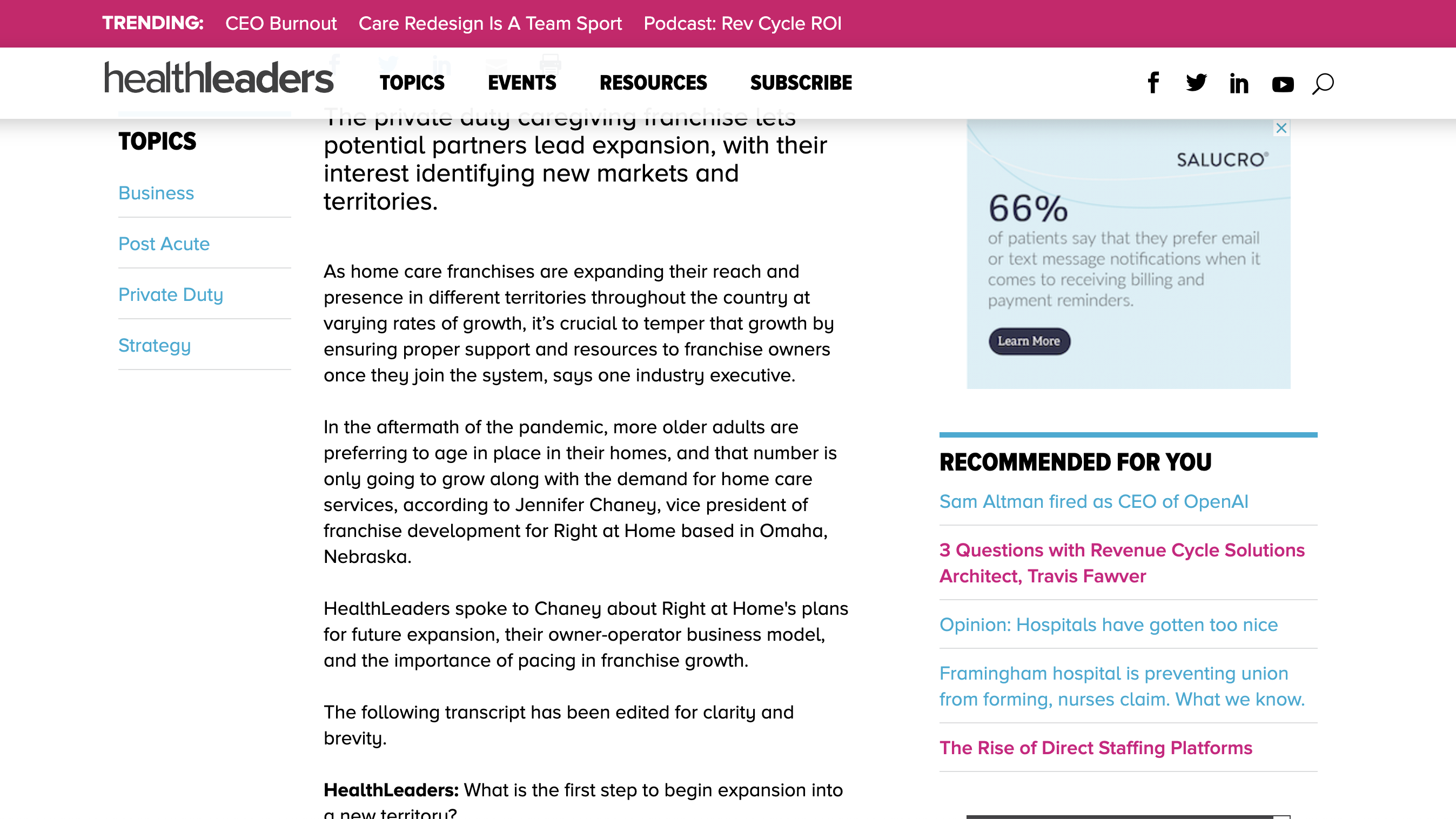 RIGHT AT HOME HEALTHLENDERS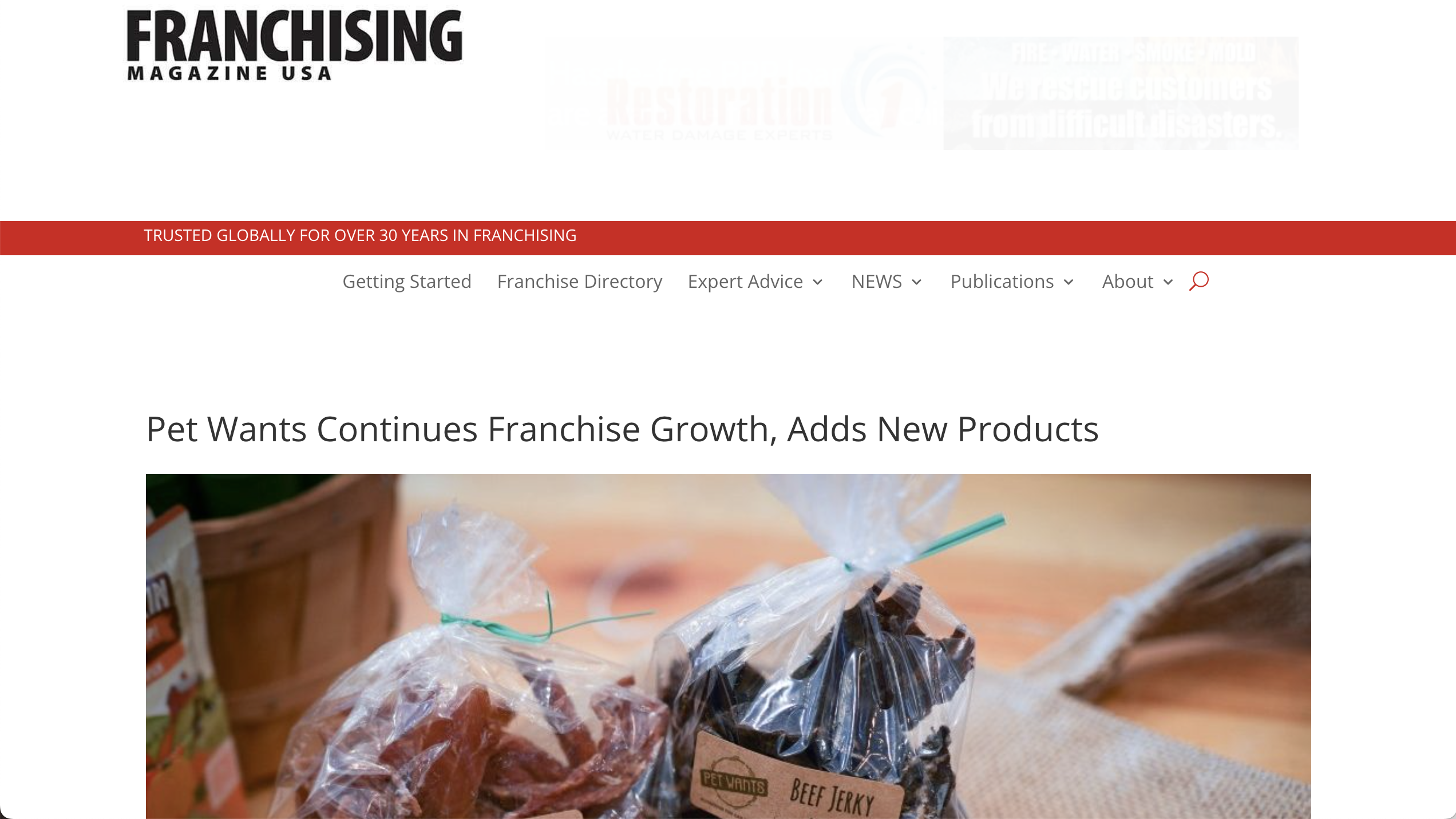 PET WANTS FRANCHISING USA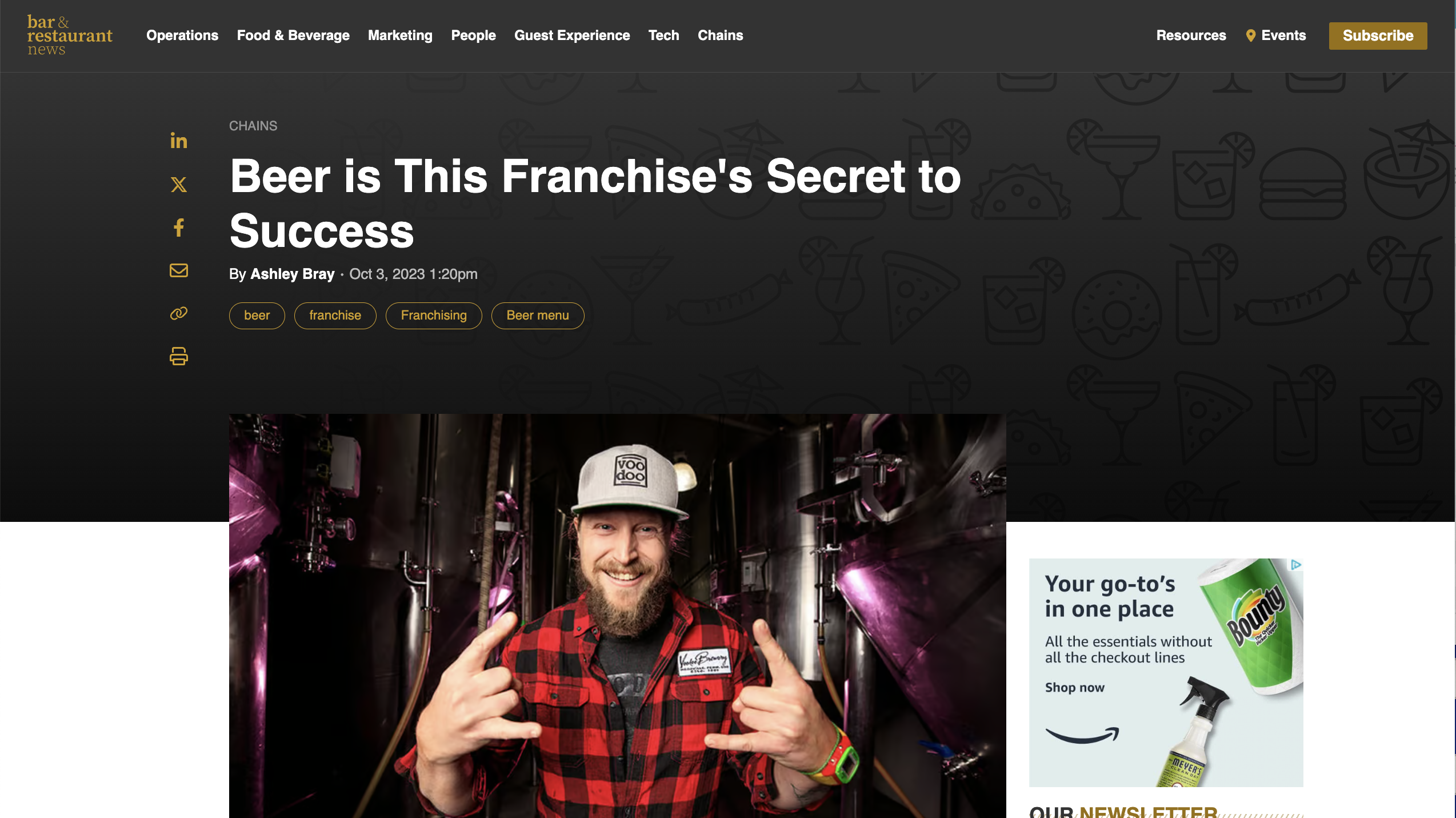 VooDoo Bar & Restaurant News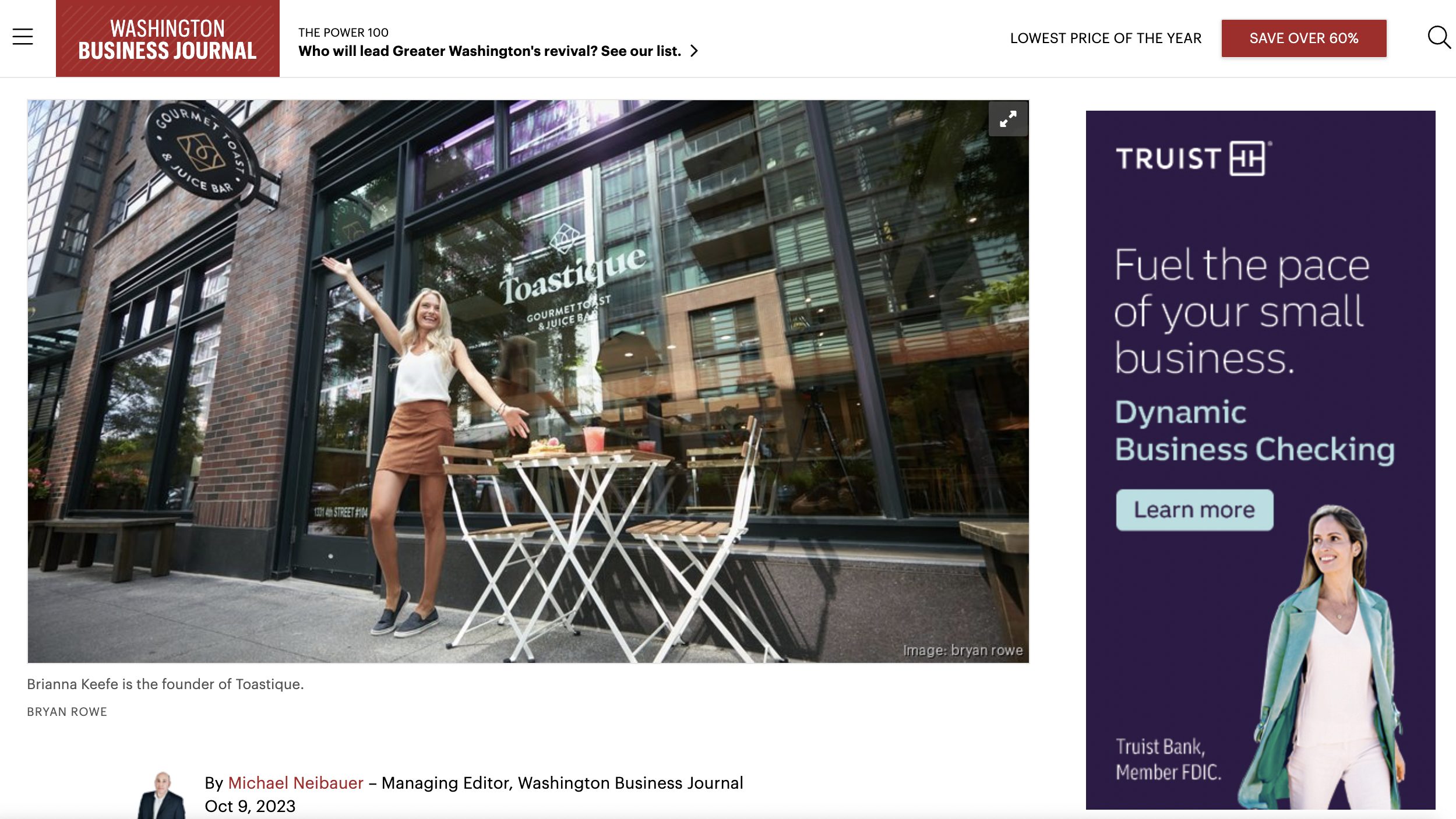 Toastique Washington Business Journal