How Qmee's Refreshed Mascot, Oinq, Elevated Social Engagement for the Online Rewards Platform
A multidimensional redesign turned Oinq's look from filler to killer, leading Qmee to a 465% increase in social engagement and 4,166% increase in link clicks from 2018 to 2020.
Rocket Fuel for Your Brand's Growth
INTRO
In 2012, seasoned businessmen Jonathan Knight and Nick Sutton wanted to make a change. The pair had the professional background to create something innovative: After earning his Master's in Computer Science from the University of Cambridge, Knight cut his teeth in the world of big-name finance, serving as a managing director for Goldman Sachs and Lehman Brothers, while Sutton co-founded Greenstone+ Ltd., a data management platform that enables businesses to fulfill sustainability and compliance requirements across the E.U. The duo decided to start a digital platform that would "revolutionize the way people and brands connect." The result? Qmee, an innovative browser and mobile app that rewards users for their opinions, searches and purchases.
Users earn Qmee rewards for activities like taking surveys tailored to their profile, shopping online and engaging with their favorite brands, so it was only natural that Qmee's mascot emerged in 2013 as a friendly piggy bank in Qmee's iconic green. Users organically engaged the mascot to such a degree that Qmee's leadership team decided to hold a naming contest for active users of the platform. The suggestion pool didn't disappoint: subscribers worldwide enthusiastically sounded off, with one winning name being chosen, and "Oinq" was born.
PROBLEM
To keep up with the Qmee's growth and development, it was time for Oinq to get a refreshed look that better reflected Qmee's engaging community and made it clear that he was a strategic asset to Qmee's shareable content.
SOLUTION
Knowing that intentionality drives engagement, Mainland modernized Oinq, elevating his look from a cartoon-esque two-dimensional piggy bank with a set facial expression to a lively, three-dimensional mascot unafraid to don a cape or Mardi Gras regalia.
RESULT
Oinq's elevated look has in turn elevated Qmee's social engagement; Qmee has experienced a 465% increase in social engagement and 4,166% increase in link clicks from February 2018 to February 2020, as well as a 32.4% increase in Facebook followers and a 541% increase in Instagram followers.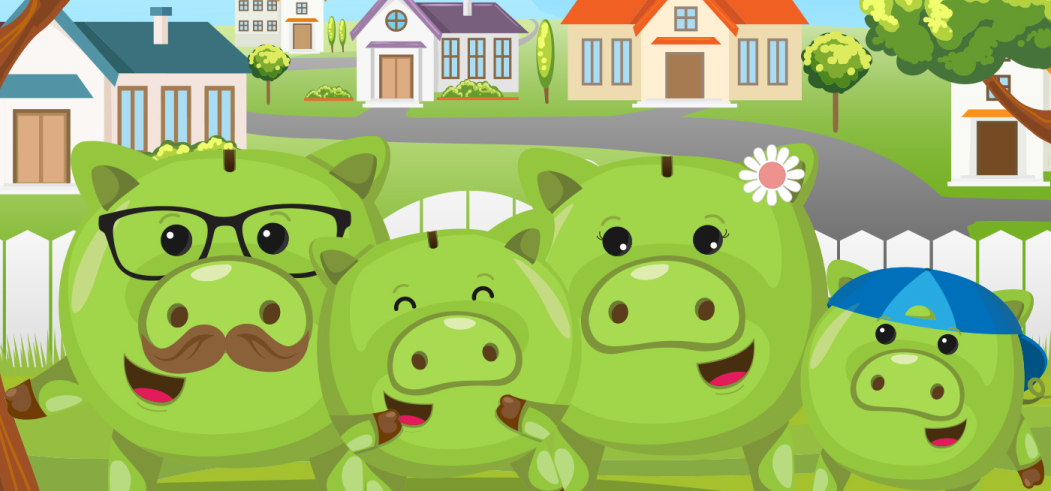 HOW MAINLAND WON
"Oinq really is the focal point of the Qmee brand, so he needed to really come alive for users," said Amy Potter, Head of User Acquisition at Qmee. "We also identified an opportunity for differentiation; none of our competitors had a mascot that was part of their brand experience. For Qmee, that's Oinq—he was a way for us to have a real brand identity and he grounds our community. This refresh makes him pop. Oinq works across a wide-range of categories, which is perfect for Qmee, because our users engage a wide variety of brands and products."
Overall, shared Potter, the refresh has helped transform Oinq from one-dimensional to an adaptable brand asset. Potter explained that the more active design of the rebranded Oinq—including his now three-dimensional design and mutable facial expressions—means that he can be used across channels and campaigns with ease.
"Refreshed Oinq really unifies our user demographics now and the overall Qmee user experience," said Potter. "He's absolutely resonating and we're loving the results."