How Mainland Utilized Targeted Look-Alike Campaigns to Generate Meaningful Leads for Workout Anytime
Workout Anytime recognized that there was still room to expand in untapped markets where other gyms were already sold out — it just needed to find the right franchisees to make this kind of continued growth happen and the right stories to resonate with them.
Rocket Fuel for Your Brand's Growth
INTRO
For nearly 20 years, Workout Anytime has been raising the bar in the booming fitness industry. From its value-priced membership model that gives people 24/7 access to all Workout Anytime gyms for just $15 a month, to its state-of-of-the-art equipment and facilities, the brand goes above and beyond to provide communities with an affordable solution to maintaining their health. And as health and fitness continue to become more of a priority for consumers across the country, Workout Anytime is planning to capitalize on that growing demand.
PROBLEM
Workout Anytime had ambitious goals to enter new communities at a rapid rate. The brand already had more than 160 locations, but it saw opportunities to expand in untapped markets where other gyms were already sold out — it just needed to find the right franchisees to make that growth happen.
SOLUTION
Mainland's team of content producers, editors and development strategists worked directly with the brand to uncover the best stories and tell them in the most compelling way to attract fruitful leads. This started with highlighting the people who know the brand best — its franchisees.
RESULT
Mainland pulled insights from Workout Anytime's current franchisee base to develop a strategy that attracted multi-unit franchise owners with other brands. Mainland honed in on stories of multi-brand franchisees who partnered with Workout Anytime, positioning the brand as a go-to investment for growing franchisees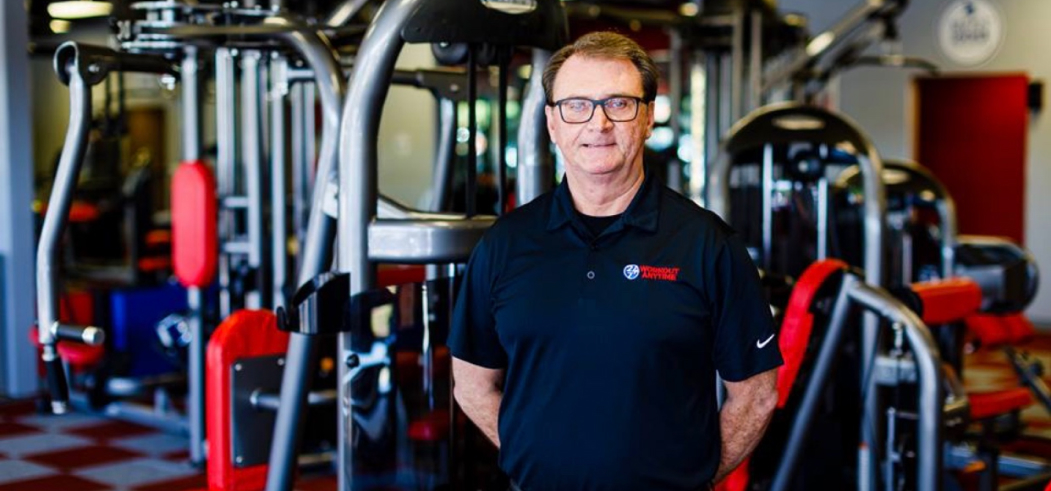 HOW MAINLAND WON
Mainland drafted a story for Workout Anytime's 1851 Franchise brand page featuring the story of Davis, who now owns and operates two Workout Anytime locations. After taking the reins of a family-owned operation, Davis became the proud owner of 17 successful Little Caesars Pizza restaurants throughout Upstate South Carolina.
But, like a true entrepreneur, Davis was still hungry for more. After saturating the South Carolina market with Little Caesars locations, he wanted to grow his portfolio. This time, though, he was ready to try something different.
"I was looking at fast casual options, but something about that just didn't feel right. I love pizza, but I wanted to shift into something I'm truly passionate about," Davis said. "Fitness has always been an important part in my life ever since college, and it occurred to me that, due to my experience in franchising, I could parlay that into a rewarding career, too—one that would also give me the kind of portfolio diversification that I was after."
Just one month after Davis' grand opening, his gym was already off to a strong and profitable start. Recognizing the potential that many multi-unit and multi-brand operators like Davis have, Mainland and Workout Anytime's franchise development team discovered an opportunity—what if they could target these success stories to like-minded entrepreneurs with similar experience? This way, they could generate more meaningful leads and grow their system in a sustainable way with franchisees who already have a strong track record.
"Multi-unit and multi-brand franchisees understand that they're buying a business that has a playbook, and by following it, they're able to be very successful," said Randy Trotter, senior vice president of development for Workout Anytime. "There's a reason so many other franchisees with similar backgrounds have found success when diversifying their portfolio with Workout Anytime—every part of Workout Anytime's concept is incredibly well thought out. From the support of our corporate team to our real estate selection process, we make sure each franchisee—no matter their background—is set up to best execute our proven system."
To make sure stories like Davis' reached the right people, Workout Anytime invested in 1851's proprietary AMPD program, which allowed the brand to put these key messages in front of a defined audience—one that fit the profile of its perfect franchisee in its exact target markets.
This technology allowed Workout Anytime to execute a look-alike targeting campaign to find people who fit their ideal franchisee profile. To do this, Mainland analyzed the key characteristics of people who attend the annual Multi-Unit Franchising Conference. The common attributes, interests and behaviors of this demographic were compiled. Then, once they capture the look-alike audience, 1851 and Workout Anytime can target engaging ads to this new, expanded pool of candidates.
"By looking at a brand's current franchisees and prospects, we're able to map out their interests, keyword searches, geographical data and lifestyle patterns to find a new audience of 'like-minded' leads that the marketing campaign can be targeted to," said Mainland CEO Nick Powills. "This tactic significantly expands the potential target audience reach, creates personalized display ads, and drives leads by targeting prospects similar to the existing customer base. It's a very complex process, but the end result has proven to be hugely advantageous for brands like Workout Anytime. It's about finding people who behave in the same way as your customers, but who haven't invested yet. And with that in mind, we're helping the brand grow in a smarter, more thoughtful way."