By Capturing the True Essence of Wild Birds Unlimited's Culture, Mainland Helps the Brand Get the Attention of the Right Franchise Candidates
Even with impressive momentum, the brand recognized that there was still room to expand in untapped markets—it just needed to get its message in front of the right franchisees to make this kind of continued growth happen.
Rocket Fuel for Your Brand's Growth
INTRO
In 1981, Jim Carpenter had a dream. He loved the hobby of bird feeding and loved the idea of controlling his own destiny by owning his own business. Carpenter's entrepreneurial spirit came naturally; his grandparents had owned a small chain of "Five and Dime" retail stores in Indiana. So, with a big dream and small inheritance, Carpenter opened the first Wild Birds Unlimited store in Indianapolis, IN. He was confident that if he had the best bird feeding products, delivered the finest customer experience and focused on enhancing his customers' lives by providing them the best way to enjoy the backyard bird feeding hobby, he was sure to succeed. These foundations have not changed over the past 35 years, even as the brand has grown to more than 300 stores across North America.
PROBLEM
Wild Birds Unlimited was looking to expand in untapped markets — it just needed to get its message in front of the right franchisees. But finding potential franchisees wasn't the primary issue; it was more about building content and a transparent development process that helps candidates truly understand the foundations of the brand.
SOLUTION
Mainland's team worked directly with the brand to uncover the best stories and tell them in the most compelling way to fully reveal the benefits of the Wild Birds Unlimited experience. The next step was developing strategic digital marketing campaigns to get these great stories in front of the right prospective buyers.
RESULT
In a six-month period, Wild Birds Unlimited content was read by over 10,000 people, 4,100+ of which then visited the brand's franchise development website, suggesting that candidates are using the content during their research/due diligence.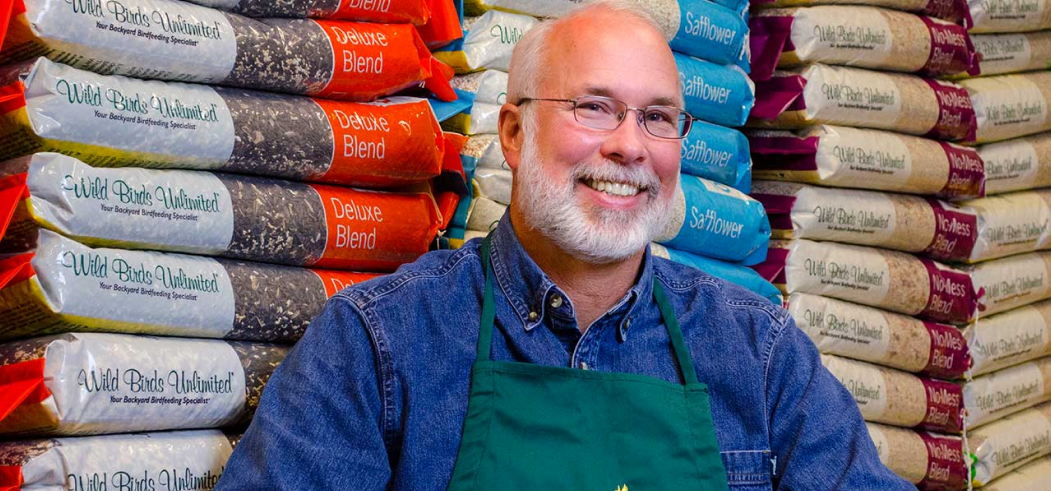 HOW MAINLAND WON
"You don't know what you don't know."
That's what Paul Pickett, the chief development officer for Wild Birds Unlimited, will tell prospective franchisees. And it's a phrase that has everything to do with making sure each lead that comes his way has all the information needed to make the right decision.
Since Pickett began his franchise development career back in 1989, he always kept a keen focus on intensely preparing new franchisees with realistic expectations. This meant creating a development process that provides a clear path of discovery to help potential Wild Birds Unlimited owners completely understand the brand's system, how they support their individual stores, what it takes to be a thriving franchisee, and ultimately answers that important age old question: "Is this franchise the right match for me?"
"As a franchise development professional, your job is to ensure that the match between your brand and your candidate is strong and that the foundation has been set for a long and successful working relationship," Pickett said. "Becoming a Wild Birds Unlimited franchisee is a big decision. We decided that, in order to grow the right way, we needed to give people the ability to fully understand every single aspect of what it'd be like as one of our owners."
Together, Wild Birds Unlimited and Mainland recognized a need to write stories covering a handful of topics — starting with highlighting franchisee success stories and capturing the brand's unique culture and unrivaled franchisee satisfaction. Mainland's content creators developed a story about Silvia Slemmer, a Wild Birds Unlimited franchisee in Carlsbad, California, who overcame challenging odds to fulfill her lifelong dream of business ownership. By sharing her heartwarming story, Wild Birds Unlimited offered an intimate look into what a successful future with the brand could look like, and the life-changing impact it was having on the lives of its franchisees.
"Every day I walk into my store, and I can't believe this is mine — that I've come this far. If it wasn't for Wild Birds Unlimited, I wouldn't be where I am now," Slemmer said. "Sometimes we get held back from going down our own path. I'm glad I didn't listen when people told me it couldn't be done. I determined my own happiness. And I found it with Wild Birds Unlimited."
As a brand fueled by an unrelenting passion to bring people and nature together, Mainland also highlighted Wild Birds Unlimited's ongoing efforts to do just that. By showcasing the brand's nationally-recognized partnership with Cornell Lab of Ornithology's Project FeederWatch — a winter-long survey of birds that visit feeders at backyards, nature centers, community areas and other locales in North America — Wild Birds Unlimited was able to better connect with like-minded bird watchers who may not yet be familiar with the brand.
Mainland's AMPD technology became especially important for the brand as it targeted specific regions for expansion. Roanoke, Virginia, for example, was a virtually untapped city for the brand, and Wild Birds Unlimited recognized immense potential for expansion — they just needed to attract the right franchisees. Using our AMPD program, they targeted their Roanoke 1851 story — which served to highlight the immense opportunity for growth — to audiences throughout the state of Virginia. The end result was an article that generated thousands of reads.
Today, Mainland continues to craft original narratives highlighting Wild Birds Unlimited, its accomplishments and — most importantly — the people who are propelling the brand forward. From celebrating Wild Birds Unlimited's biggest year for development and growth in a decade to profiling the brand's tenured corporate team, Mainland is helping to put the brand's most compelling stories in front of more people than ever before including a profile of CEO and Founder Jim Carpenter, which was placed on one of 1851 Franchise's monthly covers for added exposure.