How Mainland Helped Fitness Franchise GYMGUYZ Expand to 250 Units in Six Years
Mainland helped the emerging brand define its target audience and craft personal stories designed specifically to appeal to that audience.
Rocket Fuel for Your Brand's Growth
INTRO
GYMGUYZ has been a leader in the mobile fitness industry since long before the COVID-19 pandemic made at-home workouts the norm. Since 2008, fitness specialist and GYMGUYZ founder Josh York has mobilized expert trainers to bring 365 pieces of state-of-the-art fitness equipment directly to clients' doors, providing them with personalized workouts tailored to their needs.
Today, GYMGUYZ is one of the premier brands in the fitness franchise segment, but that wasn't the case when York and his team first retained Mainland — then called No Limit Agency — six years ago. Since joining forces, Mainland has helped GYMGUYZ rack up a number of impressive accolades, including recognition as Inc. Magazine's No. 5 Hottest Franchise Business in America in 2019, Franchise Gator's No. 2 Top 100 Fastest Growing Franchises and was recognized among Entrepreneur's Annual Franchise 500.
PROBLEM
When GYMGUYZ retained Mainland six years ago, the franchise outlined ambitious growth goals. The emerging brand had a unique and lucrative franchise offering, but its lack of name recognition outside of its home state of New York presented a challenge. In order to get a foothold in new markets, the GYMGUYZ asked Mainland to help market the brand to the right audiences.
SOLUTION
Mainland helped GYMGUYZ define its target personas — the brand's most likely franchisee candidates — then produced compelling content that spoke to every aspect of the GYMGUYZ franchise opportunity, from corporate support to attractive start up costs. Mainland then pitched those stories to media outlets with the most relevant audiences, including trade publications and local and national news shows.
As GYMGUYZ began signing more franchisees, Mainland interviewed those new members about their experience with the brand and used their stories to build more compelling content to attract even more franchisees.
RESULT
Mainland's strategy drove hundreds of qualified leads to GYMGUYZ's franchise development website. In the six years since GYMGUYZ partnered with Mainland, the fitness brand has grown to more than 250 locations across 21 states, Canada and the U.K.
In the past three years alone, GYMGUYZ has grown by 801%.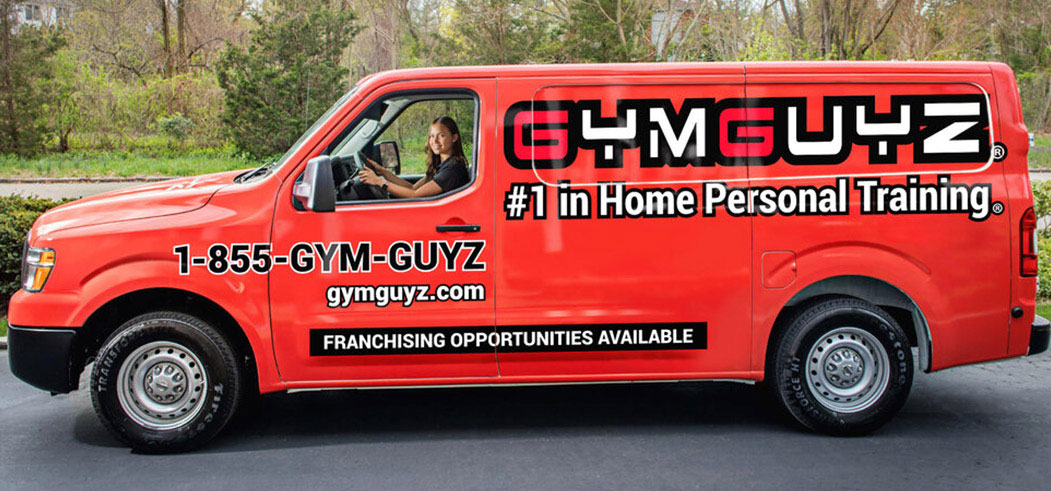 HOW MAINLAND WON
According to York, the majority of franchisees who have signed with GYMGUYZ say they were first introduced to the brand by content created by Mainland and posted to 1851 Franchise. York says the content has helped paint a clear picture of who the brand is and why it's an attractive franchise opportunity.
"Vision is very important and it determines how your brand fits into the marketplace and the future," said York. "GYMGUYZ has right tools and systems in place that a franchisee needs to succeed, so it's through the content and the PR efforts that we're able to tell the stories that franchisees need to hear to make them comfortable signing on with an opportunity like this one."
Nick Powills, CEO of Mainland, says that in today's content world, "it's about the message the audience wants to read, not the message the writer wants to deliver."
"We have nailed key personas, and when we're creating stories, we can stories in a way that appeal directly to the audiences we're trying to reach," said Powills. "Mainland also creates content that flows and takes candidates on a validation and research journey of the brand."
With the wave of prospect-engaging content, York is confident that GYMGUYZ will reach its growth goal of 100 units in 2021.
"The growth journey has been fantastic — it's a rollercoaster ride. There's a lot of challenges as you grow, it's about bringing on the right people and doing it properly, but the ride has been great," said York.